iPhone Speaker Repair & Replacement
Keep the Beats Pumping
Speaker parts replacements between $59 – $89.
iPhones have BEAUTIFUL sound.
If you can't experience the beauty – We Can Help!
1-Hour Or Less
Most iPhone speakers repaired or replaced in under an hour. We do get busy, don't hesitate to call for an appointment.
Huge Stock of Parts On-hand
We carry heavy stock of most iPhone parts, including speakers. By keeping stock we can replace any malfunctioning speaker quickly.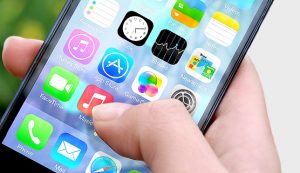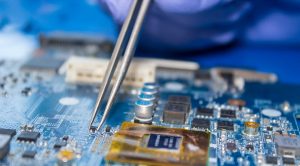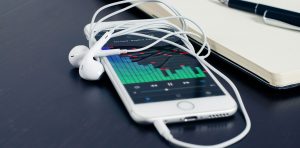 iPhone Speaker Repair and Replacement in Bend, Oregon
We understand how important it is to have an iPhone that works and works well. Sometimes it's crucial to your happiness. You wouldn't want to miss a call from Grandma because you didn't hear the ring!
Most if not all 'current' iPhones have two speakers, these speakers work together to create an AMAZING sound for such a little device. They do occasionally experience issues that need to be fixed so you can get back to thumping your latest Soundcloud mix. Often these issues are not easy to diagnose – BUT The iPhone Professor is here to help!
We Can Fix ANYTHING iPhone Related
Have an Issue Not Listed Here?
✔Stuck Buttons ✔Camera Issues ✔WiFi Problems ✔Sensor Calibration
Tips YOU Can Try To Fix Your iPhone Speaker
Before you give us a call or bring it in we have a few tips you can try. Sometimes that issue isn't with the actual speaker parts but more with the software that controls the parts. Checking to make sure that a setting didn't get set incorrectly or resetting software that might have gotten hung up is easy enough to do.
If non of these tips help solve your iPhone speaker issue give us a call or stop-in – WE'RE SUPER HAPPY TO HELP!
iphone Speaker Repair Pricing
| iphone Model | Earpiece Speaker | Loud Speaker |
| --- | --- | --- |
| 5/5C/5S | $59 | $59 |
| 5SE | $59 | $59 |
| 6 | $69 | $59 |
| 6+ | $69 | $59 |
| 6S | $69 | $59 |
| 6S+ | $79 | $59 |
| 7 | $79 | $69 |
| 7+ | $79 | $69 |
| 8 | $79 | $69 |
| 8+ | $79 | $69 |
| X | $89 | $79 |
| XR | $89 | $79 |
| XS | $89 | $79 |
| XSM | $89 | $79 |
| 11 | Call For Quote | Call For Quote |
| 11 PRO | Call For Quote | Call For Quote |
| 11 PRO Max | Call For Quote | Call For Quote |
| | | |
Fast, Friendly iPhone Speaker Repair in 1-Hour or Less