iPhone and iPad Screen Repair
Cracked your screen? Bummer...
Get it Fixed Fast at The iPhone Professor
We have the BEST LCD replacements in Bend.
Most screen replacements take less than an hour. We're that fast!
We've been in business over over 10-years fixing your tech. We're professional!

Our Guarantee on LCD iPhone and iPad Screen Repairs
Hands down, The iPhone Professor has the best quality LCD replacement screens in Bend, Oregon. We guarantee the functionality, usability, and brightness of your iPhone screen replacement. Best of all, we do most iPhone screen replacements and repairs in less than an hour. We guarantee the workmanship of the screen replacement. 30-day screen hardware warranty extended to all screen replacements. 
We use OEM grade parts for all screen repairs. OEM stands for Original Equipment Manufacturer, these are the same parts they use on iPhones in the first place.  Why settle for anything less? We're laser focused on having our customers be happy and satisfied with a quality repair.
We'll have you back up in running in no time.
Due to high demand, The iPhone Professor offers two options for iPhone screen replacements. OEM standard and  AFTER MARKET screens. We have thoroughly tested the after market screen. They are so good we can't tell a difference. Our guarantee extends to both. Your choice, and we install!
iPhone Screen Replacement Pricing
Ready for a Crystal Clear Screen Again?
iPhone Model
OEM
After Market

iPhone 5/5C/5S

N/A
$89

iPhone 5SE

N/A
$89

iPhone 6

$109

$99

iPhone 6+

$109

$99

iPhone 6S

$109

$99

iPhone 6S+

$109

$99

iPhone 7

$129
$109

iPhone 7+

$139
$119

iPhone 8

$139
$119

iPhone 8+

$149
$129

iPhone X

$219

$179 (OLED)

$139 (LED)

iPhone XR

$169
$139

iPhone XS

$239

$189 (OLED)

$139 (LED)

iPhone XSM

$279

$239 (OLED)

$199 (LED)

iPhone 11

$169

$149

iPhone 11 Pro

$479

$349 (OLED)

$269 (LED)

iPhone 11 Pro Max

$479

$349 (OLED)

$269 (LED)
The prices include the replacement of the iPad screen, parts and labor. If you have other issues with the device we might be able to wrap everything into a lower price since we have the device opened up. Let us know so we can go over the options.
We're Not Kidding - We Bring Our A-Game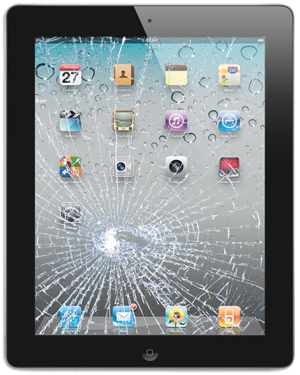 iPad Screen Replacement Pricing
We fix iPad screen fast too!
Most iPad screen repairs are $110.00.
The iPad Air2/Air3, iPad Mini4/Mini5, and most all iPads have specialized screens with repairs ranging from $249-$469.
Please give us a call for a specific quote: 541-848-3103.
The prices here only include the replacement of the iPad screen. If you have other issues with the device we might be able to wrap everything into a lower price since we have the device opened up.
iPhone and iPad Repair Using AppleCare
With AppleCare you may be able to replace your iPhone with a refurbished device through Apple for $50. While the price is attractive, the turn around time on an AppleCare refurbished phone can be 4-7 days; without the convenience of a loaner phone. If you have the standard 1-year Apple hardware warranty or no warranty, then you will not be eligible for an Apple refurbished replacement iPhone. To check coverage of your iPhone, through Apple, use the following link: Check my Apple Coverage.
Bottom line: why wait for an iPhone fix when you could have your iPhone working, like new, in under an hour. The iPhone Professor guarantees all work and is focused on a professional repair and client experience.
Can YOU Fix your iPhone Screen?
A Little Info About Those iPhone Online Repair Kits
Apple specifically designed the iPhone to be very difficult to open up and work on. (It's just part of their philosophy.) Repairs can be quite difficult and time consuming for an untrained person. Some iPhone models have their screens glued on and replacing them requires disassembling the entire phone and removing all the components. Other iPhone models require going through the back of the phone, just to reach the front.
We STRONGLY recommend not trying to open your iPhone on your own, unless you're will to risk a total loss of your phone. There are many tiny screws that are easy to lose or can put back in the wrong place. Also, there are many paper-thin cables that are amazingly easy to rip through, which would essentially destroy your phone.
If you did crack into your iPhone and were unable to get it fixed you would be very lucky to find a trained professional to take on putting everything back together and HOPE it all works.
Certainly, it's best to leave the job to a professional like The iPhone Professor.