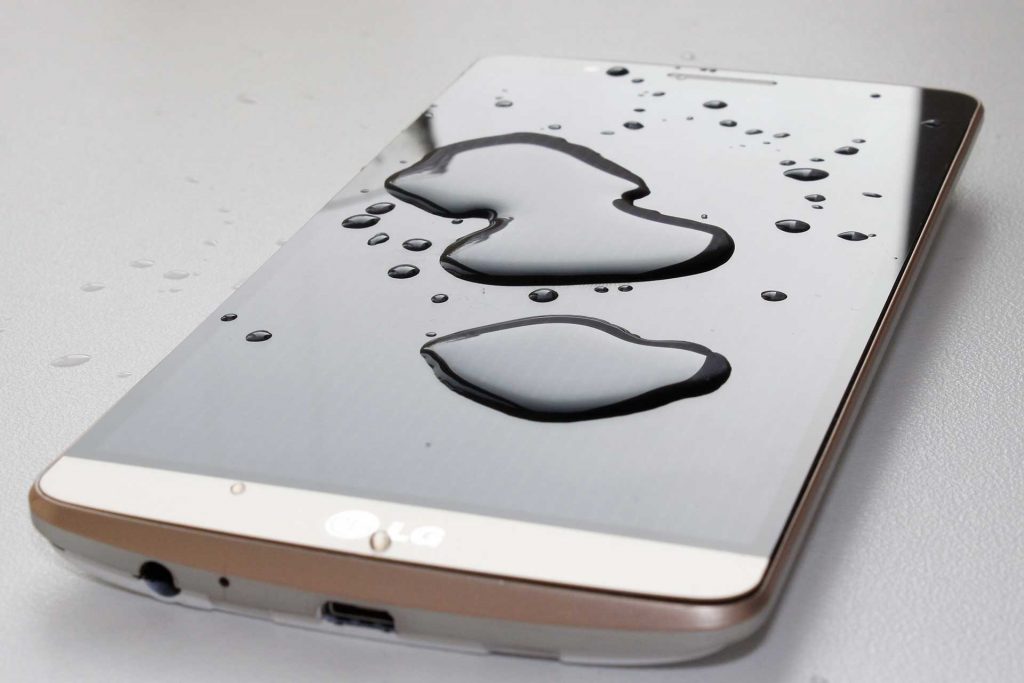 Water Damaged iPhones, iPads, iPods, and Mac Computers
Water damage can be devastating to your personal information and destroy your device.  Whether your iPhone has been in the Deschutes, the John Day, or The D&D, we will do everything we can to get your device working again and preserve any of your data!  The iPhone Professor will charge a fee $20 to diagnose your device.  The iPhone Professor has years of experience working with water damaged devices.  Therefore we are able to work with iPhones, iPad, iPods, and all Apple Computers.   We will diagnose your iDevice problem(s) and determine if it can be fixed and whether your personal information can be saved!  The iPhone Professor will then call you to inform you of the Device status and offer options on fixes with firm pricing.  Only after we get your approval will we then move forward and fix your Device.  No price gouging or hidden fees.  We want to have the opportunity to fix your water damaged device; The iPhone Professor – Best water damage repair in Bend, Oregon.
Water Damaged! What to do!
If you are reading this and you have a water damaged device, then we strongly suggest that the device not be turned on for any reason.  We also advise not putting your device in rice.  Generally, the more wet the device the better chance of recovery.  That being said you will want to bring the device in as soon as possible.  Ultimately you will want to have the device opened, cleaned, and dried out by a professional!  We know that as the warm weather approaches more and more iPhones will be taking a drink.  Please see the link to our 'Water Damage Tips' post below.  Informative, the article gives more information on what to do is your device finds its' way into Lake Billy Chinook!
We have great tips to follow! See our blog post about what to do if your drop your phone in water – Water Damage Tips