Sometimes it's only going to take a minute. Feel free to stop by the office. We have a SUPER inviting space. 
We do get busy. If you're time is as important as ours and you only have a specific time available it's best to call and schedule an appointment.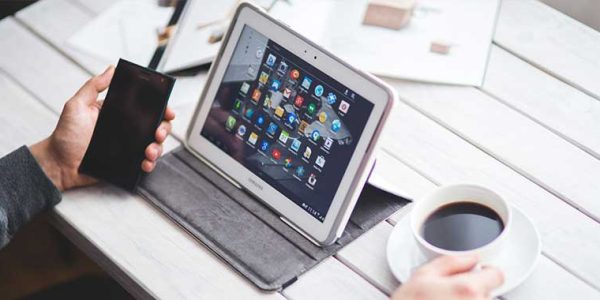 iPhone Updates and Data Preservation
Operating System (OS) is required for your device to function properly and to give you the best security possible. Technology is constantly progressing, updates are necessary!
We can help you update your iPhone, Mac, or any other Apple product.
Data Preservation
We'll ensure that you can move forward with confidence by preserving your data! You have precious photos, important contacts, and urgent calendar events that you cannot afford to lose. We can take the stress out of your technological updates!!!
Updates For Better Device Health
Having your iDevice and computer running on the latest software is essential for smooth operation. There can be tons of issues with a device that is not properly updated.
We know it CAN be daunting to update your iPhone, Mac, or another device. It seems complicated.
What about my data?
I don't remember my passwords! I can't update anything!
What if I lose my pictures?
OR Worse – What if my phone never starts???
Here at The iPhone Professor we have direct, first-hand experience with all of these worries. We know how important your phone, computer and devices are to your life. We treat your problems as they are our own. We'll treat your devices as if they were our own.
So if you are having problems downloading the latest OS or are feeling uneasy about updating your device, then please bring in your device or make an appointment with The iPhone Professor. We promise a friendly, clean, and professional environment.
Sometimes You Can't Update
If it is just questions you have about software updates and upgrades, then we would be happy to answer your questions. Believe it or not, sometimes it is best not to update or even impossible to update a device. The iPhone Professor knows Apple devices inside and out. We can help educate you about your device so that you can make the best decision moving forward. At the iPhone Professor, we will speak plainly and we will take the time to ensure that you understand what your options are. Come see the iPhone Professor and see how we are making the tech experience a comfortable experience!!!