Peter Casgar- Apple and PC tech, I.T. Specialist & all around good guy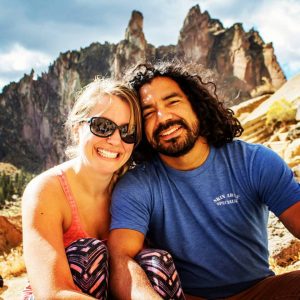 I've been living in Bend, Oregon since 2004. Moving here I quickly fell in love with Bend's laid back attitude and the great outdoors. When I'm not fixing iPhones you'll find me out at Smith Rock or up at Mount Bachelor. Snow is what brought me to Bend and the people, adventure, and breweries is what has kept me here.
I've been working with iPhones since 2010. I am a closet technophile who has found intrigue in the genius behind Apple products. I am amazed at the convenience and simplicity our iPhones and computers have brought us today and I understand how important these products are to our daily lives.
It brings me great satisfaction to help clients with their iPhone needs. Whether you have a cracked screen, draining battery, stubborn home button, we've got you covered. We will get you back up and running within about an hour.
If you see me up at the mountain or Smith Rock or even out at the pub please say hi. I promise not to hit you up with "tech" talk.
Stephen Patterson – Apple Certified Mac Technician & PC Technician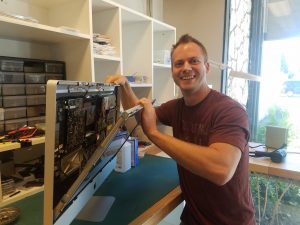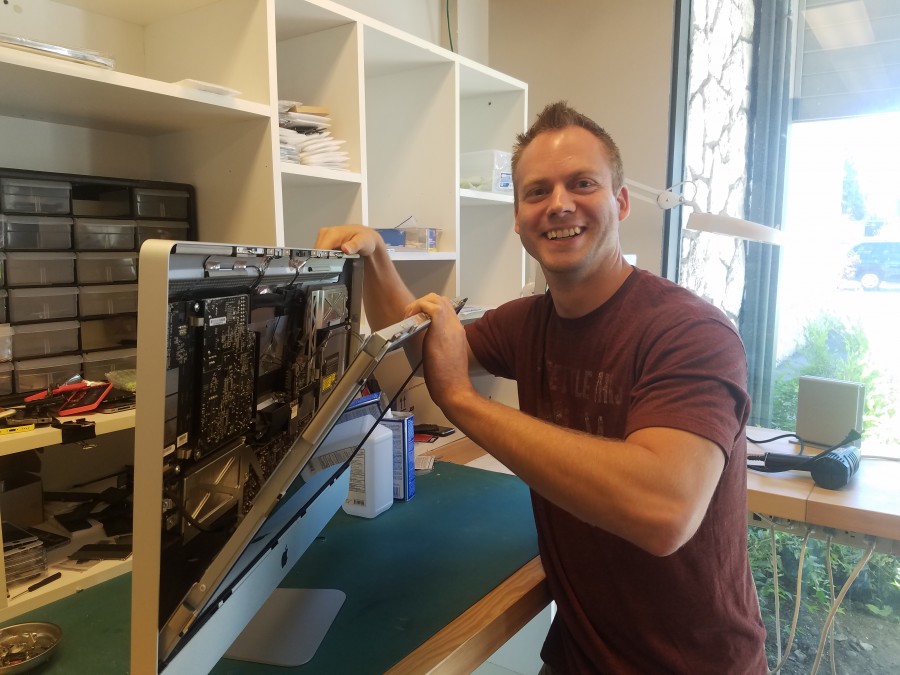 I was born and raised in Oregon and moved to Central Oregon in 2003. I've been working, not playing, with computers since I was just 9-years-old – from the Tandy 1000, 8086 and beginnings of AMD K –series and Intel Pentium series. Building and tweaking PCs were my version of playing with Lego's
In 2008, I became an Apple Certified Macintosh Technician (ACMT). I enjoy the outdoors, bicycling, hiking, camping, archery, shooting, driving, building custom PCs. I have two little boys: Mason & Brody.