About The iPhone Professor
We're happy your here! We're The iPhone Professor, a family who LOVE to help you get better use out of your tech.
If it's fixing your phone so you can continue video chatting with your family. 
Teaching you how to use your new business software so you can have more 'you time'. 
Saving important images and videos you didn't have time to back up after you sunk your phone. 
Making it easier for you to use your home-office – stress-free. 
We're here to help. We can make it easy. 
Get Your Phone Fixed Fast
We also fix computer, set up FULL office system, and offer training for hardware and software. 
Services
Contact Us
The iPhone Professor Family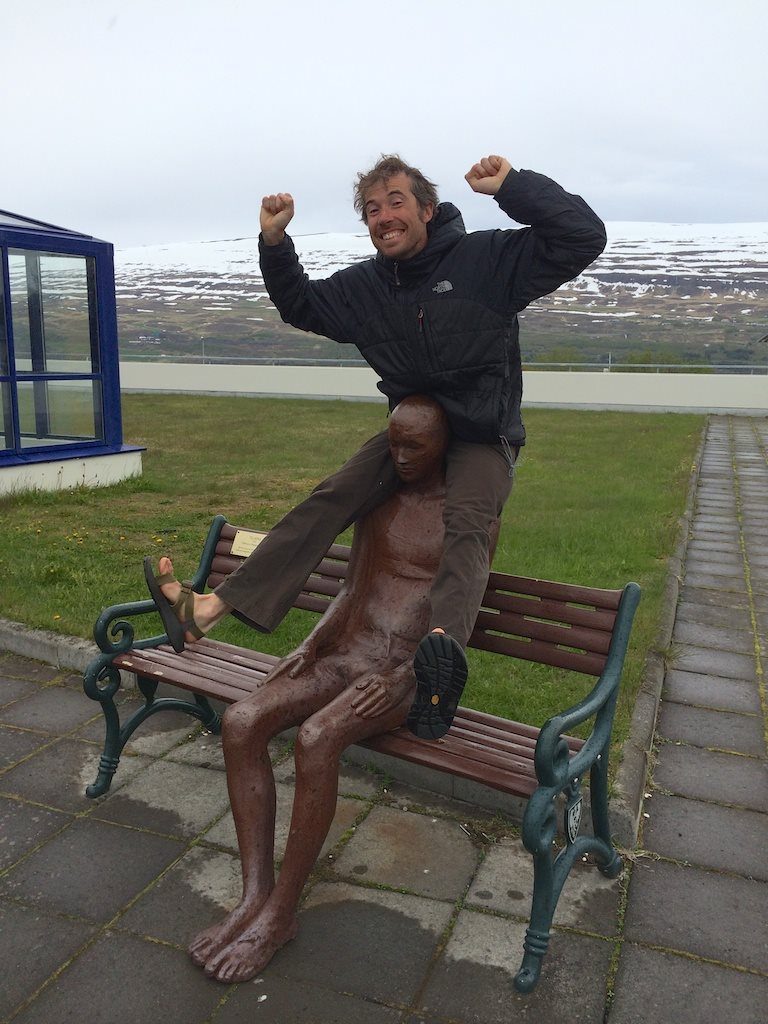 Andrew Gorman CEO/President
I started my journey from a small town in South East Wisconsin. Elkhorn was a few buildings clumped in the middle of a sea of corn fields. After high school I packed my bags and headed to the University of Wisconsin in LaCrosse.
There I fell in love with the pursuit of knowledge. I studied everything from Asian Philosophy to Modern Physics. I traveled to London for a semester to learn about Europe and the rest of the world. After a quick six years, I graduated with degrees in Mathematics and Education. I also completed minors in Computer Science, Physics, and Philosophy.
Upon graduation, my girlfriend and I packed our cars with everything we owned and headed out west. We were looking for a city with a ski resort in sight, plenty of rock climbing and mountain bike trails, and water nearby. After a couple of months searching, we arrived in Bend.
The last twelve years I have been enjoying the finer things in life. I've worked many enjoyable jobs here but repairing Apple products is by far my favorite. I have tinkered around with computers for the majority of my life, and Apple products in particular are a joy to use and to work on.
I love relieving people's technological suffering by getting them back up and running with their computer or device as fast as possible, all with a smile.
So, if you have an iPhone, iPad, iPod, Macbook, or iMac in need of repairs, feel free to send us an email or give us a call anytime day or night at: (541) 848-3103. If we don't pick-up, leave a message and we'll get back to you ASAP!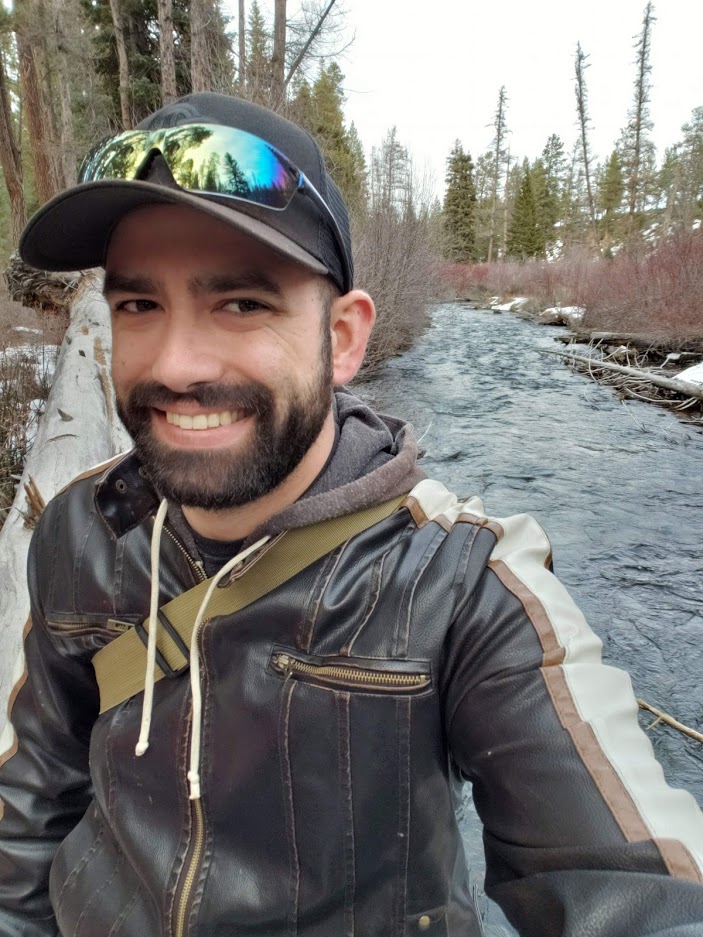 Michael Grantier - Apple iPhone Professor
I was born and raised in Bend. This is home for me. I love to regularly remind myself why I have chosen to not move away by enjoying everything that is offered here. From hiking, biking, skiing, and canoeing; I love having easy access to beautiful and fun locations!
My interests have always focused towards technology and problem solving. Much of my work history is centered around my desire to improve not only my environment, but also that of those around me. At Mactek, I've been provided an opportunity to take this further and positively affect our customer's on a day to day basis.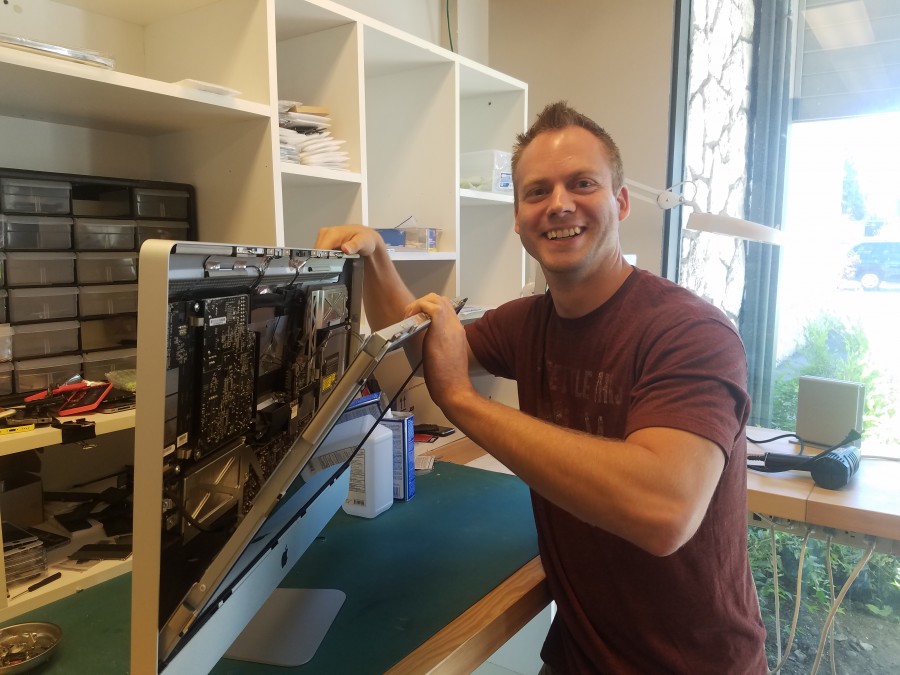 Stephen Patterson – Apple Certified Mac Technician & PC Technician
I was born and raised in Oregon and moved to Central Oregon in 2003. I've been working, not playing, with computers since I was just 9-years-old – from the Tandy 1000, 8086 and beginnings of AMD K –series and Intel Pentium series. Building and tweaking PCs were my version of playing with Lego's
In 2008, I became an Apple Certified Macintosh Technician (ACMT). I enjoy the outdoors, bicycling, hiking, camping, archery, shooting, driving, building custom PCs. I have two little boys: Mason & Brody.
Our Office Headquarters in Bend, Oregon
We've been building up quite the space for the past few years. The building that we rented a space out of we purchased. We added solar, kombucha in the back, conference rooms, mailboxes to rent, and remote work stations. 
We love working with natural products so the inside is decorated with hand made live-edge tables and counters. Our display for our phones and computers for sale is custom and always changing. We have a salt-water tank with creatures of the sea that is breath-taking to watch. 
Please stop in and check out our digs. We have some big plans for the future. We hope you'll join us. 
-Cheers